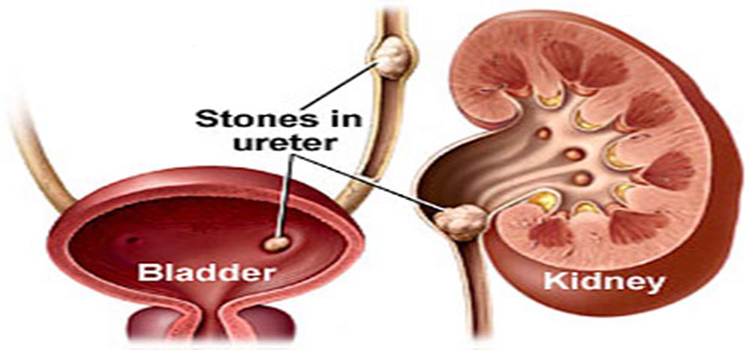 Kidney Stones
A kidney stone, also known as a renal calculus is a solid concretion or crystal aggregation formed in the kidneys from dietary minerals in the urine. Urinary stones are typically classified by their location in the kidney (nephrolithiasis), ureter (ureterolithiasis), or bladder (cystolithiasis), or by their chemical composition (calcium-containing, struvite, uric acid, or other compounds). About 80% of those with kidney stones are men. Men most commonly experience their first episode between 30 and 40 years of age, while for women the age at first presentation is somewhat later.
Dr Rahul Gupta is one of the best urology surgeon with more than a thousands of successful surgeries in pratcice from past more than 5 year and have valuable experience in field.
Signs and symptoms
Dietary factors that increase the risk of stone formation include low fluid intake and high dietary intake of animal protein, sodium, refined sugars, fructose and high fructose corn syrup, oxalate, grapefruit juice, apple juice, and cola drinks.
Investigation for kidney stones
Small Stones Treatment
Most small kidney stones won't require invasive treatment. You may be able to pass a small stone by:
Drinking water. Drinking as much as 2 to 3 quarts (1.9 to 2.8 liters) a day may help flush out your urinary system. Unless your doctor tells you otherwise, drink enough fluid — mostly water — to produce clear or nearly clear urine.
Pain relievers. Passing a small stone can cause some discomfort. To relieve mild pain, your doctor may recommend pain relievers such as ibuprofen (Advil, Motrin IB, others), acetaminophen (Tylenol, others) or naproxen sodium (Aleve).
Medical therapy. Your doctor may give you a medication to help pass your kidney stone. This type of medication, known as an alpha blocker, relaxes the muscles in your ureter, helping you pass the kidney stone more quickly and with less pain.
Large Stones Treatment