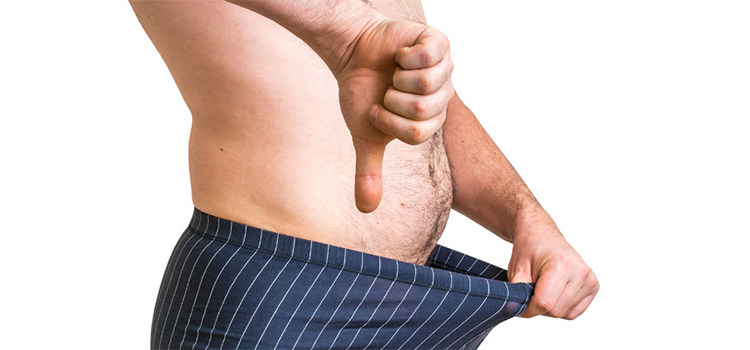 Erectile Dysfunction
Erectile dysfunction (ED) is the inability of a man to achieve or maintain an erection sufficient for his or his partners sexual needs. Most men experience this at some point in their lives, usually by the age of 40, and are not psychologically affected by it.
Causes of Erectile Dysfunction
Erectile dysfunction is characterized by the regular or repeated inability to obtain or maintain an erection. There are several ways that erectile dysfunction is analyzed:
Obtaining full erections at some times, such as when asleep (when the mind and psychological issues, if any, are less present), tends to suggest the physical structures are functionally working.
Other factors leading to erectile dysfunction are diabetes mellitus (causing neuropathy).
Causes of Erectile Dysfunction
Drugs: Anti-depressants (SSRIs) and nicotine are most common
Neurogenic disorders: Spinal cord and brain injuries, nerve disorders such as Parkinson's disease, Alzheimer disease, multiple sclerosis, and stroke
Cavernosal disorders: Peyronies disease
Psychological causes: Performance anxiety, stress, mental disorders, clinical depression, schizophrenia, substance abuse, panic disorder, generalized anxiety disorder, personality disorders or traits psychological problems, negative feelings.
Surgery: Radiation therapy, surgery of the colon, prostate, bladder, or rectum may damage the nerves and blood vessels involved in erection. Prostate and bladder cancer surgery often require removing tissue and nerves surrounding a tumor, which increases the risk for impotence
Ageing: It is four times higher in men in their 60s than in men in their 40s.
Kidney failure: Diseases such as diabetes and multiple sclerosis (MS). While these two causes have not been proven they're likely suspects as they cause issues with both the blood flow and nervous systems.
Lifestyle: Smoking is a key cause of erectile dysfunction. Smoking causes impotence because it promotes arterial narrowing.
Treatments of Erectile Dysfunction
Vacuum devices: Vacuum erection devices, also known as vacuum constriction devices have been utilized for improving erectile rigidity for over a century. A vacuum constriction device (VCD) is an external pump with a band on it that a man with erectile dysfunction can use to get and maintain an erection.
Penile Prosthesis: Penile prostheses are devices that are implanted completely within the body. They produce an erection-like state that enables the man who has one of these implants to have normal sexual intercourse.
Alprostadil intraurethral (Muse) therapy involves placing a tiny alprostadil suppository inside your penis in the penile urethra
Testosterone replacement therapy can be delivered via injection, patch, gel, gum and cheek (buccal cavity), intranasal, subcutaneous pellet, or oral PDE5 inhibitors as standard line of treatment in most cases